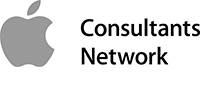 As Apple-certified experts, Connectech's individualized, custom-tailored support will help you use each of your Apple devices to its full potential.
Our services aren't just limited to the ones listed above. We provide a wide variety of configuration, deployment, management, and maintenance services. Please visit our Apple Solutions page for additional details, or call us at (916) 972-9000 to discuss the ways we can assist you with any of your devices.
If you are one of our clients, you can create a support ticket.
We can:
Help you determine the best Apple device for you
Tune up your Mac, iPad, or iPhone so it functions at its optimum performance level
Sync your email, contacts, calendars, reminders, notes, and more
Set up automatic data backup on all your devices
Recommend applications for specific tasks
Help you manage your passwords
Provide remote support
Show you how to manage your music, photos, and videos
Offer you training for your devices and applications
Repair and manage your server
Repair your printer or scanner
Provide ongoing high-level IT advice for small business owners