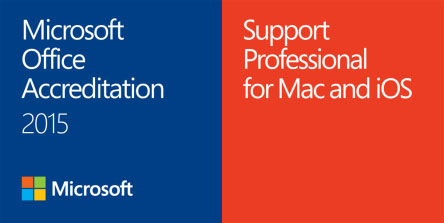 Unlike many predominantly-Apple consulting firms, we have strong knowledge of the Windows platform, and have been supporting Windows users in both home and business environments since 1995.
Some of our more frequently-provided services are shown below. Don't see exactly what you need? Please give us a call. With our years of experience, we have the knowledge to help you with a variety of devices and applications.
Windows 7, 8 (8.1) and 10 Optimization and Organization: Assistance with optimizing a slow computer by cleaning out old, unnecessary files, applications, and utilities; creating new folder structures and files.
OneDrive and Office 365 Support: Installation, setup, and training for Microsoft OneDrive and Office 365 (Word, Excel, PowerPoint, OneNote, and Outlook, 2010-2013).
Hosted Microsoft Exchange: We offer hosted Microsoft Exchange email and collaboration services from the world's top providers, including Microsoft's own hosting service, at affordable rates.
Google and Office Synchronization: Assistance with synchronization setup for Google Apps Sync and Outlook (calendars, contacts, email).
Windows Phone 8 and 8.1: Windows Phone setup assistance for personal/individual use; synchronization with your Windows computer.
Recovery and Restore: Restoring a Windows 7 or 8 computer back to factory settings.
Data Backup and Migration; Hard Drive Upgrades: Assistance with implementing a data/system backup for Windows 7 or 8 computers or migrating data to/from a different system; hard drive upgrades.
Data and Hard Drive Cloning: Assistance with creating identical clone/mirror hard drives for backups and archives.
Security and Anti-Virus Installation: Recommendations and installation of security and anti-virus protection for PCs. We also offer malware, adware, and virus removal services for infected computers.
Network and Wireless Printer Setup: Setup of networked or wireless printers for Windows 7 and 8 computers.
Contact us about any of these services.